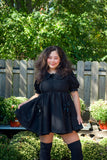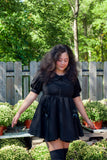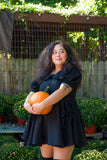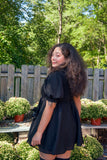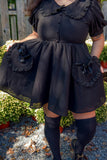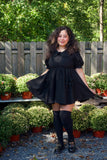 Lunar Gumdrop Dress
Bewitched by the moonlight, our Lunar Gumdrop Dress is adorned with a black lace collar and heart shaped pockets. This dress has back shirring for maximum stretch and comfort. Also has two organza layers for extra poof!
Pre orders will ship in mid October.
Model wearing size M.